Kidnapping now seems to be a lucrative business in Nigeria today, with more and more people (criminals) venturing into the business at will and ease. The growing trend is alarming, inflicting pains on innocent and unsuspecting citizens.
With the growing insecurity situation in the country, one would need a thanksgiving celebration after embarking on a journey far or near, and also for the safe return of children from school, day or, boarding house.
You would recall that on the 14th of April 2014, 276 female students were kidnapped from a Government Secondary School in Chibok town of Maiduguri North-East Nigeria. At least more than half of the girls were released while some escaped, however, 112 girls are still unaccounted for. As a people, we thought that would be the worst situation we can ever find ourselves in, little did we know that it was the beginning of more horrible days of the kidnapping of students and non-students alike.
Time went by and the insecurity in the North-East kept biting hard with several people displaced. Women, children, men and, properties none were spared, women became widows, men became widowers, and children orphans. Hungry, devastated, lost, confused, overwhelmed, batard, and, helpless the displaced persons are forced to gather at several internally displaced person camps IDPs in horrible and harsh conditions depending on government and Non-governmental organizations to cater for them.
Again three years ago, on February 19th, 2018, 110 schoolgirls were kidnapped by Boko Haram militants this time in Yobe state also in North-East Nigeria. Although the girls have since been released, one of them is still held captive because she has refused to renounce her faith and belief as Christian. It is important to note that the constitution of the federal republic of Nigeria in section 38 subsection 1 makes provision for the "freedom of thoughts, conscience, and religion, including the freedom to change religion or belief.." however, Leah Sheribu the only schoolgirl is still in captivity regardless of the freedom the constitution grants her.
The federal government has made several promises ensuring the safe release and return of the only Dapchi schoolgirl still in the Boko Haram den but till now, nothing has been heard about the girl, however, it is believed that she is still alive. Year in, year out since the kidnap of the girls many NGOs, religious bodies, human rights activists have stood by the family to demand the speedy and safe return of the girl. It is three years now, can we say her rescue mission is a forgotten issue?
Years pass and more and more places became danger zones for Nigerians. Southern Kaduna is on the news almost daily with activities of herdsmen and bandits, kidnapping and destroying properties worth millions of naira. Same with Zamfara, Niger, Plateau, Benue, Taraba, and some parts of Katsina. It is usually a double celebration for families of kidnapped victims if they welcome back their loved ones alive after paying huge sums of money as ransom, for some families, the story is quite different as they lose both their loved ones and resources.
According to a paper written by Ngwama Justice Chidi in the International Journal of Humanities and Social Science, the history of kidnapping in Nigeria dates as far back as 2006 in the Niger-Delta region where the youths of the region were clamoring for better recognition and attention from the federal government as they felt they are the region upholding the nation's economy with the oil found in that region, however, the militants have since surrendered to amnesty in 2009 during the Yar'adua's government.
Several persons have fallen into the hands of these wicked and terrible bandits, families have been thrown into eternal poverty because of the wanton destruction caused by these heartless people ranging from ransom and destruction of food and properties. It is also very important to mention that these kidnappers and bandits are largely believed to be Fulani herdsmen that have taken over the forest with criminal activities wreaking havoc on daily basis on communities and road users, and so far so good since the activities of these bandits and kidnappers started no arrest whatsoever has ever been made, yet the government and other notable persons in the country interface with these bandits and kidnappers to negotiate the release of kidnapped victims. Not long ago in December of 2020, 344 schoolboys were abducted in Katsina, gladly these students were safely reunited with their families within a short time because the "Government" negotiated their release, and most recently the kidnap of 21 bus passengers and days later 42 students including staff and some family members were abducted all in Niger state; as at the time of writing this article, the bus passenger and the Kagara schoolboys are still held captive.
How many more kidnaps do we have to handle? what is the life of a Nigerian worth? How many more people must be kidnapped before the government will take action? More and more people have called on citizens to protect and defend themselves since the government has taken little or no action at all in protecting the lives and properties of citizens. Many Nigerians have lost confidence in the governments' ability to protect and defend them as the activities of these blood sucking criminals keep rising by the day with sophisticated weapons leaving no chance for helpless citizens to fight back; the weapons used by these criminals is a topic of discussion in itself. Many fear that if this situation is not nibbed in the butt it might lead to the division of the country, voices are beginning to rise in different quarters of the country demanding that certain ethnic group should vacate their land and this has been greeted with a wide range of acceptance.
Daily we hear about the kidnap of citizens and the destruction of lives and properties in various places, should we believe this is our fate as a nation? Why is the government using the carrot theory in handling these criminals? With the rising cases of kidnapping and banditry, who and where is next? These and many more questions are begging for responses in the minds of many.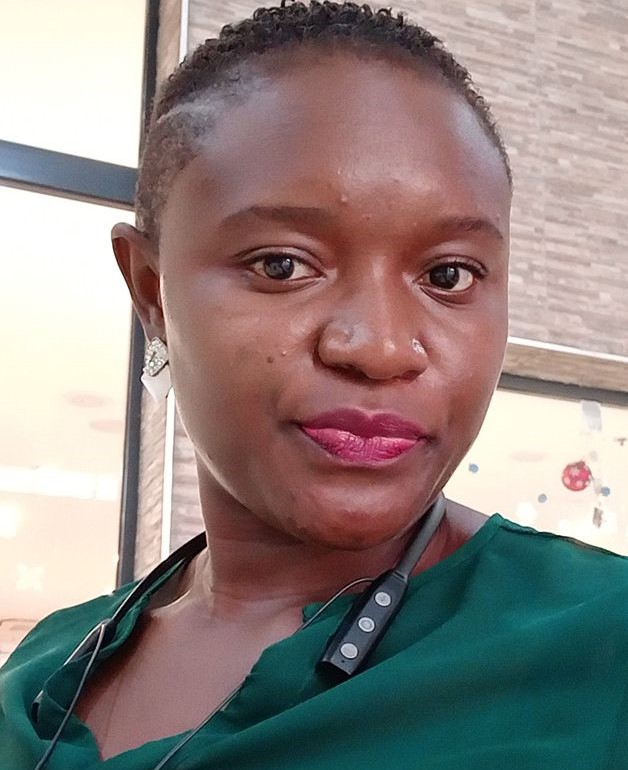 Author: Kangmwa Gofwen
Lagos Bureau Chief, Nigeria
gofwenjoy@gmail.com