Amazon Studios has set Tobago-born actor Winston Duke to play celebrated Jamaican Marcus Garvey in Marked Man. Garvey was a political activist who was a key figure of Black nationalism in the 20th century. Nigerian film-maker Andrew Dosunmu will direct the drama, and Jesse Williams(Little Fires Everywhere) and DeWanda Wise(She's Gotta Have It) are in talks to star.
The film is partly inspired by the Colin Grant biography Negro with a Hat: The Rise and Fall of Marcus Garvey. The script is by acclaimed playwright Kwame Kwei Armah, which Esther Douglas developed with the support of the BFI Film Fund. The upcoming project – which is reportedly set in the 1920s – will focus on a young Black man who joins the then J. Edgar Hoover-led FBI and then goes ahead to infiltrate Gavey's Universal Negro Improvement Association (UNIA). The character's loyalty to his race and country is tested during his assignment as he "grows weary of both men's actions."
After directing videos for the likes of Isaac Hayes, Common, Tracy Chapman and Wyclef Jean, Dosunmu made his feature directing debut with Restless City and most recently helmed the Michelle Pfeiffer-Kiefer Sutherland drama -Where Is Kyra?.He next directs Beauty for Netflix Original Films and producer Lena Waithe.
Among Kwei-Armah's works as a playwright are Elmina's Kitchen, Let There Be Love, A Bitter Herb, Statement of Regret, Marley and Seize the Day. He most recently wrote the script for Spike Lee's upcoming musical filmon the breakthrough of Pfizer's little blue pill, Viagra. Jackson Pictures is producing.
In an Instagram post, Duke shared his excitement about the project and how he is honoured to portray an icon whose ideology was very instrumental in shaping his development. "As a Caribbean immigrant, activist, and global citizen, one of the most seminal stories in my development has been the words and works of Marcus Garvey," the 34-year-old posted. "Today I am blessed to announce that I have the opportunity to bring his story to life, along with a kick ass crew of collaborators." 
Marcus Garvey was born august 17.1887.St. Ann's Bay, Jamaica -dies June 10,1940,London,England. He was a charismatic black leader who organised the first important American Black nationalist movement (1919-26), based in New York City's Harlem.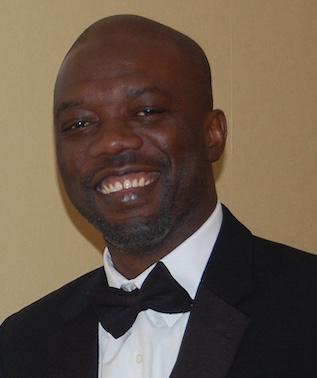 Author: Seyi Awoleye
Los-Angeles, CA, USA
seyiawoleye@yahoo.com