Needless to say that modelling in Nigeria has grown immensely. Through pioneering fashion platforms like Lagos Fashion Week, GTBANK Fashion Weekend,Arise Fashion Week, and Fashion's Finest Africa, FFA, Nigerian models have been placed on the paths of increasing demands and resonating luxury. This credit is not only attributed to fashion platforms and/or weeks.

Similarly, agencies play a huge role in the scouting, training, grooming and placing of models. This is why it is very important to acknowledge models who are not signed to any agencies,but working powerfully and independently to get their images and personal brands on the lips of highly esteemed fashion individuals. 
Modelling is a profession full of challenges. At the initial stages, rejections are the order of the day. However, people determined to become models must never allow such rejections to kill their dreams, says Mimi Oyewo, a Nigerian independent model, influencer, products photographer, and 400 level Food Science undergraduate of the prestigious University of Ilorin, Kwara State -Nigeria.
Mimi is one of the young Nigerian models pioneering the scenes of independent modelling, placing a mark on its history, and leaving a lasting jittery impression – whether on the runway or during photo shoots.
A-CHOICES: Hi Mimi, can you please tell us a little bit about yourself and your educational background?
MIMI: I'm a 400L student at the university of Ilorin I grew up in Kaduna, Kaduna
State. I attended Hope Primary School and I went to Adeyemo College.
Grew up in the north.
A-CHOICES: Great to have you here. You could be anything in fashion, why modelling?
MIMI: I love fashion so much, Growing up, I love dressing up, I used to
watch the Disney channel growing up and I loved the way they dressed
A-CHOICES: Previous modelling/beauty competitions?
MIMI: Auditioning for a runway fashion show and in influencing, thinking
of the next mad ass content to put out to wow people
A-CHOICES: What are the challenges of being an independent model?
MIMI: Unstable income, inferiority complex, sexual advances, substance abuse, etc.

A-CHOICES: How is modelling stressful?
MIMI: Yeah,modelling is more stressful than it is glamorous. Travelling around the Federation of Nigeria is great, but most of the hours that you spend in a city are spent working. … Models have to go on interviews all day long to book jobs. They have to master the art of selling themselves to a wide range of professionals. But now I know my worth and I'm going to ask for it.
A-CHOICES: What is a product photographer?
MIMI: A product photographer is responsible for capturing images of products for advertising purposes. Product photographers work with brands to create images that will best represent the product.
A-CHOICES: What would you say are your major achievements?
MIMI: To be honest, I try not to pressure myself with achievements. I've understood that with every goal I smash, there's always a much bigger one. Therefore, I applaud myself and try not to stress in the process. "This is what I wanted, and I got it." Not everyone has the opportunity of getting what they want, and for that I'm grateful. I just want to do the things that I love. Achievements are more for my personal satisfaction, but one thing I want is to be deliberate when working, especially with designers and photographers.
A-CHOICES: And what are the thoughts of your family in all of this?
MIMI: My parents have been really great support system; and in all honesty, they have immensely contributed to this journey. Of course, there has to be several restrictions that comes with choosing this path. In all, it has been a great learning and growing experience for me.
A-CHOICES: How did you handle the lockdown due to the Covid 19?
MIMI: I followed government advice and focused on maintaining your physical and mental well-being.
A-CHOICES: What has this time taught you?
MIMI: To love and enjoy what I do
A-CHOICES: How does domestic violence affect a woman?
MIMI: Women who have experienced this have It has serious consequences
on women's mental and physical health, including their reproductive
and sexual health
A-CHOICES: Who are your favourite fashion designers? 
MIMI: Gucci, Versace, Paco rabane and  Ralph Lauren
A-CHOICES: You could be anything in fashion, why modelling? 
MIMI: Well, as I grew older, I knew it was something I really wanted. I saw that I fit into the stereotypical ideas of what a model should look like. At a much younger time, people told me how I'd look really good as a model, so I sort of bought into the idea. Although things have changed, the process was pretty natural for me.
A-CHOICES: When did you officially start?
I started in 2017, and I have grown since then. I actually started modelling being signed to an agency but decided to go on the independent route after one year.
A-CHOICES: What are your favourite beauty products / what is always carried in your purse? 
MIMI: My favorite beauty products I can't do without is my lip balm /
gloss and perfume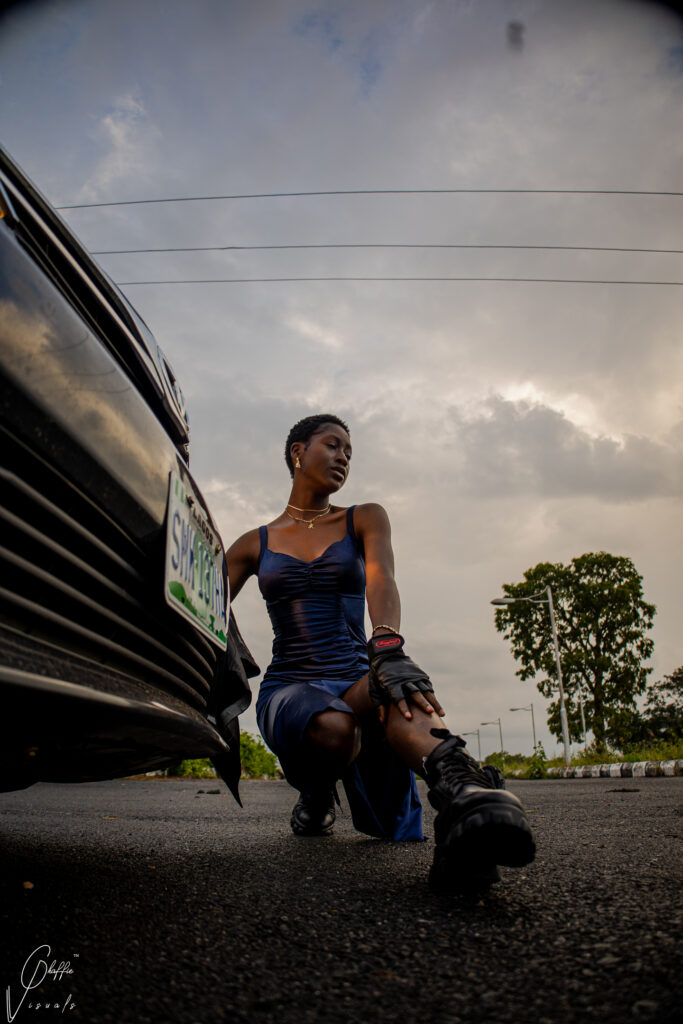 A-CHOICES: Do you have a beauty and exercise regime? 
MIMI: I wash my face cleanse twice daily and scrub 3 times a week
A-CHOICES: What do you do in your spare time? 
MIMI: In my spare time, I watch movies and hangout with friends to
catch up
A-CHOICES: For what in your life do you feel most grateful? 
MIMI: I'm grateful for how far I have come and my parents, my family,
they are everything to me
A-CHOICES: Any words of advice for aspiring models?
MIMI: My simple advise for aspiring models is to not give up and have other side
hustles or other interests. Yes, just a few. It's just to trust God because some things might not be clear. Try to let go of the external pressure. As a model, make sure you define what you want people to expect, and give no room for them to project their expectations on you.
A-CHOICES: Final question, is there anything you'd like to see change regarding beauty standards in Nigeria?
MIMI: Actually Nigeria Beauty standards are actually trying and doing
great, I would encourage them to keep it up with the improvements
overtime. We have to make a decision to be collectively responsible. Brands need to stop downplaying what models bring to the table, and understand the importance of respecting people even though they cannot pay our worth. There's a really big difference between "here's what I can afford vs why do you charge this much?".Also, as models, we owe it to ourselves to be transparent. Again, on transparency, I would rather work for free with someone who has a rather transparent scheme than someone who shows little to no respect to models. Besides remuneration, I focus more on how I am being treated and respected.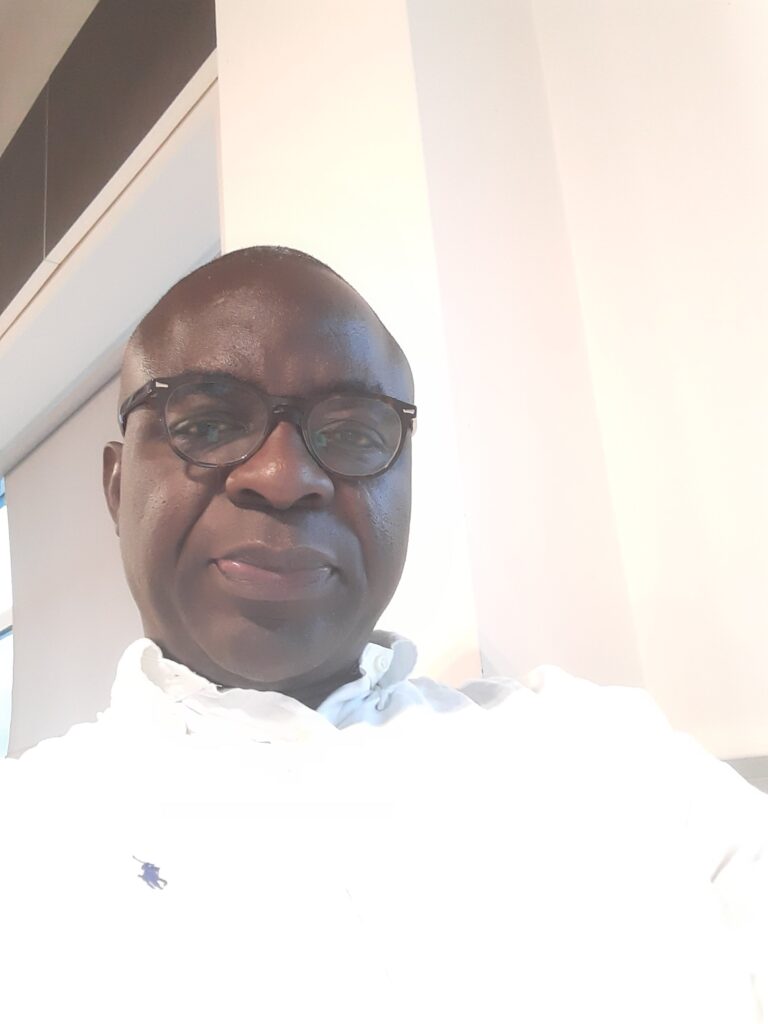 Author: Gbenga Teejay Okunlola
London, UK
teejayok@gmail.com