Wendy Williams, 57, has been locked out of her Wells Fargo accounts since mid January after her former financial advisor claimed she was 'of unsound mind'
On February 4 she accused the bank through the courts of overstepping their authority, and demanded she be able to access her millions
The bank has now responded, with a lawyer for Wells Fargo claiming she is an 'incapacitated person' who needs a guardianship
The attorney alleged that Williams is being exploited by people around her and is vulnerable and exposed.William's team has denied that she is suffering from dementia and her lawyer on Wednesday said that she should be given access to her money
The lawyer said that Williams 'denies that she is the victim of undue influence and financial exploitation'
The future of her show remains uncertain, with a 'permanent guest host' being named and Williams unlikely to return before the fall, according to sources
Wendy Williams is an 'incapacitated person' who cannot handle her own financial affairs, a lawyer for her bank has claimed in court.
The 57-year-old chat show host has rarely been seen in public since she stopped presenting her show in July 2021. In September she was taken to a New York hospital for psychiatric evaluation, and the future of The Wendy Williams Show hangs in the balance, with multiple famous faces stepping into her shoes to host and a 'permanent guest host' being named to replace her.
Recently, a lawyer for her bank, Wells Fargo, sent a letter to New York County Supreme Court Judge Arlene Bluth seeking a hearing to discuss her finances
William's former financial advisor, Lori Schiller, claimed that Williams was 'of unsound mind', which led to Wells Fargo blocking the New Jersey-born presenter's access to her accounts in mid-January.
William's lawyers disputed Schiller's claim, and on February 4 accused Wells Fargo of overstepping their authority.
Now the bank has responded, with David H. Pikus, representing Wells Fargo, writing in court documents that they were worried about her, and wanted a professional to oversee her finances.'We are concerned about [Williams'] situation,' Pikus wrote .'It is our hope that the Guardianship Part [of the court] will imminently appoint a temporary guardian or evaluator to review the situation and ensure that [Williams'] affairs are being properly handled.'
Pikus told the judge that the bank 'has strong reason to believe' Williams is 'the victim of undue influence and financial exploitation.' He requested to keep the case 'under seal' to 'preserve the confidential nature.'
Pikus claimed Schiller had 'recently witnessed signs of exploitation, including Williams' own expressed apprehensions' about the people around her.
Pikus did not clarify who he meant.
He wrote that 'other independent third parties who know [Williams] well … share these concerns.'
Williams' lawyer Celeste McCaw wrote in response to a letter that her Emmy-winning client 'denies that she is the victim of undue influence and financial exploitation.'
McCaw also requested a temporary restraining order against Wells Fargo to restrain the bank 'from freezing [Williams'] accounts and interfering with her right to access her financial assets and statements.'
The trailblazing Williams launched her eponymous show in 2008, and now in its 13th season, it remains one of the biggest hits in daytime TV history.
The show was built around Williams, then a popular radio host known for her no-holds-barred take on celebrity gossip.
The show has been deeply personal, charting the end of her 22-year marriage to television producer Kevin Hunter in 2019, when she discovered he had been having an affair and fathered a child with his mistress.
In February 2021 she hosted a 'Date Wendy' segment on her show and met Mike Esterman, a Maryland building contractor, who she began dating.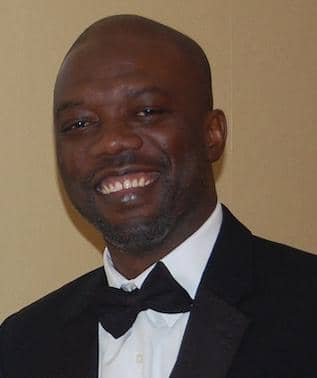 Author: Seyi Awoleye
Los-Angeles, CA, USA
seyiawoleye@yahoo.com