By:Gbenga Teejay Okunlola and Joy Gofwen 
Damilola Otubanjo is a fashion enthusiast, entrepreneur, engineer, beauty queen, and philanthropist. In this interview by Gbenga Teejay Okunlola and Kangmwa Gofwen, she speaks about her journey from runway to a successful fashion entrepreneur and now into politics and the level of participation of women and youths in the affairs of the country.
A-CHOICES: So we know a bit about you, the engineer beauty queen, a fashion entrepreneur and now a politician, a very interesting combination you have there. But let's hear from the horse's mouth. Tell us a bit about your educational and family background.
DAMILOLA:My name is Damilola Otubanjo, I am an indigene of Ogun State, Ibiade town. I currently live in Lagos where I run my businesses. I have two daughters. I got my first degree from Olabisi Onabanjo University where I studied Physics and Electronics, then a second degree in Renewable Energy Engineering from Kingston University in London. I worked with the Lagos state government as a civil servant under the ministry of energy and mineral resources under the department of power. Then, after some years, I was seconded to Lagos State electricity board where I was in charge of the Lagos solar project. So I worked with the agency for another two years before I decided to step out and start my private business, which is what I'm currently doing.
A-CHOICES: So this business was not from the beginning? 
DAMILOLA: I had a boutique when I was in school as an undergraduate. I've always been an entrepreneur; from my early days as a younger living with my grandmother, I had my own side business, while she was running hers. It's not a coincidence when we find ourselves on a particular path. If only we can take the trouble to cast our minds back we would see how far we have come the way we have come.
A-CHOICES: How has the journey been from a runway queen to a successful fashion entrepreneur and how has your engineering background helped you in this journey?
DAMILOLA: Significantly! For me, we evolve and as we evolve we discover an aspect of us that we were not aware of until we have reached that evolutionary stage. Engineering for me has significantly impacted my fashion business because I'm highly visually stimulated. Having done a lot of engineering designs, I can then pick up a new style upon an inspiration or an existing style that I want to do a bit of modification, when I see these styles, I'm able to literally separate all the parts. So that experience has really helped me in terms of garment construction I can separate the entire process using my mind. So no matter how difficult or complex the style is; engineering design has helped me to disintegrate and separate every component to then say, Okay, this is how these pieces get pulled together and it forms a unit item. So it has significantly helped my path.
A-CHOICES: Last year you declared your interest to run for a seat at the House of Representatives in some parts of Ogun State ahead of the 2023 general elections. Why did you take that decision?
DAMILOLA: Well, I've always known at an early age that I am passionate about self-development, self-discovery, human development, and human capacity. That is largely why I'm an entrepreneur, you must love to help people, you must love to develop concepts, and you must love to bring something out of nothing otherwise, it would have been easier for me to build a career path in engineering. I had to realize what my strengths and weaknesses were and the process of going through all of that is what makes me who I am. So running for office comes largely from that awareness that I want to be more. I want to give more. I want to serve more and there is no better platform to serve than through governance considering the structure of our country. I did struggle a lot before I got started and made my intentions clear last year and because I knew I wanted to be a public servant was why I went into civil service. I wanted to learn; I felt if I'm going to be a seasoned politician and an administrator I need to understand the mindset of a civil servant. I felt that was a crucial prerequisite skill for me to acquire and which was why I went into civil service first then I realize if I don't start now, when do I want to start? So I took the bold step and stepped forward.
A-CHOICES: We'll be switching between fashion and everything you do. Do you think this shift into politics will alter anything in your business?
DAMILOLA: Sincerely, it would. I initially thought it shouldn't but if I'm being realistic, having come this far, I'm aware that I'm going to pay a significant price. I believe I should be able to manage it and I am sure it is going to be worth it at the end of the day. So I'm willing to give it a shot.
A-CHOICES: How would you assess the fashion industry in Nigeria?
DAMILOLA: It's a big industry and social media has increased the level of the game and demand for fashionable commodities. The fashion business is doing very well. Competition has pulled out a lot of our creativity because you draw inspiration from other people driving their businesses and vice versa. Our young people are doing phenomenal work; our fashion designers are top-notch. I see some designs done by Nigerian designers and I doff my hat for them. They're doing great.
A-CHOICES: There was a pandemic two years ago and everywhere was on lockdown with travel restrictions in place. What where you doing during that period?
DAMILOLA: The lockdown was one of my transforming periods because while everyone was on lockdown I was having classes both physical and virtual. I was in a different state of mind and my business did not suffer, I was still driving business, especially my skin-care line and that was because people had more time to cater to themselves. So for me, Covid-19 brought with it a significant blessing. Though the was going through a significant shift.
A-CHOICES: Talking 2023 elections, what are your expectations from the agents that would supervise the electoral process such as, the INEC, the police and other stakeholders like the media and other observers?
DAMILOLA: Well, I expect that we have a free and fair election; I expect that the security forces do their job and really enforce security. I'm just optimistic that it should be a good election year. 2023 promises to be a very interesting and exciting year, a lot of shifts is about to go on in the political terrain. Some of us though participants in the electoral process, we are also observers trying to see how the shift is going to take place, trying to see how new leaders are going to emerge because it is a transition government so there is a lot of volatility. It is going to be a significant year for the next eight years. And I want to encourage that we make the best out of this time and make the right decision.
A-CHOICES: A lot is going on right now in the country. There is a tussle about some parts of the electoral bill amendment, and then the security challenges in every part of the country. Do you think we are ready for 2023?
DAMILOLA: Well, I believe we will never be ready for anything if we don't start and. I see a bit of self-interest underneath all the volatility. Everybody is struggling to secure seats at the table. Everyone is trying to secure their person into office. We are taking self-agenda over the public interest and because of those set of personal agendas and self-interest we see a lot of 'remove this, add this' in the bill so that it leaves room for manipulation, but the people that are tasked with the responsibility of ensuring fairness should endeavour be to do right by the people, irrespective of whose Ox is gored. We should also understand that there's always some form of manipulation underneath these challenges that we're facing in this country.
A-CHOICES: This is coming early, But what's your message to the voting public in the face of these challenges we just talked about?
DAMILOLA: I believe Nigerians must get up and do the right thing, I believe Nigerians must get up and not just sit on social media and chit chat. We really need to take this country more seriously than we are taking it and the only way we can prove that we've taken this country seriously is to participate. We should participate as voters we should participate as aspirants; we should take part in the electoral process. We can't say enough about "get your voters card". But beyond and above that, we should populate the political parties; let's have more young people join political parties, be it the existing ones or the newly emerging ones. We have completely surrendered the custody of our lives by inaction; I think we're not ready for the type of change we want. We as Nigerians really need to step up our game and see how we can advance this country by taking personal responsibility to perform our civic duties.
A-CHOICES: Talking about the youths and the rising unemployment rate in the country. There are lots of people out there that are unemployed, do you think the President and the government is doing enough to bridge this gap?
DAMILOLA:I'll like to throw my weight behind the government and say the government is not the one we should hold accountable; our young people need to be held accountable for their own inadequacies. The challenge I see is not lack of employment, but a lot of young people are not employable. I'm an entrepreneur, trust me the major challenge we face as entrepreneurs is human resource. It's not even financial resource. There's the financial issue, which is the big elephant, but if you have so much money but you don't have the right people to drive that system, trust me, you are going nowhere.
I know that they're going to probably attack me for putting this straight but our young people are not adequate for employment. I am quite disappointed at the rate of unemployment without a doubt, but a lot of our young people want to be rich instantly, they have the wrong metrics for measuring what success is.
A-CHOICES: Among these populations of the Nigerian youth, we have those that are actually doing well and these sets of youths are frustrated and angry about the state of affairs, how do you think our government can change the narrative?  
DAMILOLA: There's no doubt about that, a lot of us as entrepreneurs do not get enough help. There is no doubt that we need financing. We need support. We need institutions for training, for empowerment; like a pool where you can even outsource an aspect of your business. So yes, we have reasons to be frustrated. First, before we can say we want to fix something we need to understand how we got here and how long it took us to get here. I think we need to be realistic without expecting magic to happen. There is a time process to every manifestation, the change that we seek in this country requires a lot of consistent effort; it requires a high level of discipline across the board. It's going to take a whole lot more than a conversation for us to turn this country in the right direction. We all need to take decisive, deliberate, and consistent action towards seeing any significant change.
A-CHOICES: There have been calls for successions from different quarters of the country what do you think could be the solutions?
DAMILOLA: It's unfortunate that we see the situation and we treat it in isolation. The more we bring division and separation, the more we fail and we will not get it right. We need to look at the problem collectively and take individual responsibility for the failures in the system. How do you deal with your fellow Nigerians? Can you see somebody in distress and offer help? Can you go out of your way to give help? Can you really understand the challenges and the struggles of other people? Do we have such sense of sympathy or empathy? If we do not have these things we can separate from today to tomorrow and nothing is going to change. They are going to crush themselves and say we were better of together then, than now that we are separated.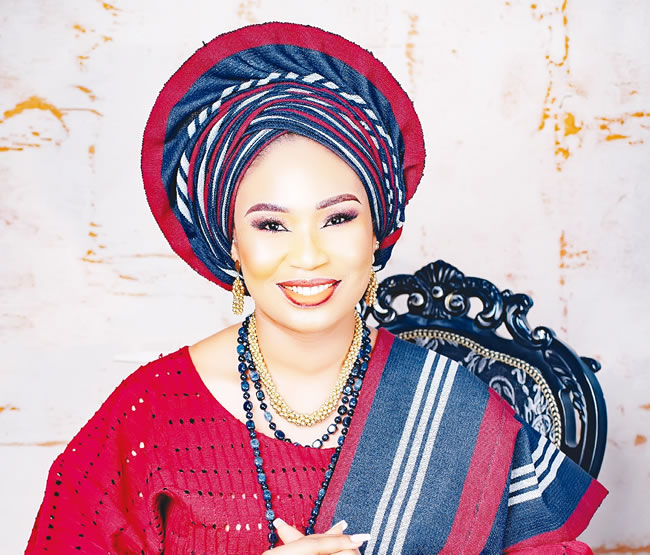 A-CHOICES: Talking insecurity, Nigeria today is more dreadful than at the time of the civil war. Nigeria has assisted many countries in controlling and resolving problems of insecurity like Chad, Liberia, Sudan, and Sierra Leone to mention a few. But Nigeria as a nation seemed to be deficient in the intellectual capacity needed to solve her problems why is that so?
DAMILOLA: The challenges that plague us are not unique to Nigeria. These are the challenges that every developing country faces. We do not try to find out the cause of the problem but we rather sustain negativity thereby fueling the crisis. We need to get to the heart of the matter but definitely not by spreading false news and exaggerating the story. There is an approach to solving the problem, we need to look from within and take responsibility for where we have failed as individuals, and then, we can start from there.
A-CHOICES: How do you think the President as the General Commander of the Armed Forces can handle this alarming level of insecurity?
DAMILOLA: For me, the number one thing to do is to identify what the problem is. The next is to assemble a team, which is what we have as administrators in the executive, legislative, and even the judiciary arm of government. But one major thing that I think is missing in every of the structural planning efforts is the lack of communication; I find a major communication gap between our leaders and the followers. The commander in chief in my opinion, has not adequately communicated to the people in a manner that he can be trusted. And every time we clamour for his speech, we expect him to talk to us, because we value him enough to want to hear what he has to say. But I'm afraid; he believes he is working so we should calm down. So basically, I think the President needs to communicate his best intentions to the people more often.
A-CHOICES: The level of female participation and representation in Nigerian politics is low. Sexist, patronage-based political cultures, combined with gendered economics and household inequalities are seen to be the main barriers to women's participation in governance, is that true?
DAMILOLA: First, I don't think anybody is stopping anyone from being in governance. Without a doubt, as women it is more challenging for us to participate actively because of the roles that we have to play asides of governance. I always reaffirm and reassure myself that I'm not doing anything out of the ordinary and that's not because anybody says I'm doing something wrong. But because there's a programming that I'm trying to bring myself out of on account of the society we find ourselves in. I feel nothing is stopping women from participating because we are naturally equipped to do more than what we are doing without trying to prove a point or trying to show that we are better than the men because really, there is no competition.
A-CHOICES: Gender-based violence is a common social problem in Nigeria, especially in the Northern parts of Nigeria. There has been an increase in the cases of domestic violence, sexual exploitation, forced early marriage, and rape of minors since the spate of Boko haram insurgency, how can we get rid of these menaces?
DAMILOLA: Well, I am afraid there is nothing new under the sun. And I do not think anything is more than what it is; it is only amplified because of social media. What I think is on the rise for me is domestic violence and the obvious reason for that is men are getting more depressed. There's a huge level of pressure on the men to be more men, and more masculine because of the increase in women's capacity for advancement and development. Social media has its downside but it has largely empowered a chunk of women to the point where they are economically empowered to muscle up to the men which leaves the men struggling and wanting to fulfill the duties and responsibilities of the man, which really is one of the things that I think is responsible for the pressure, depression, misunderstanding, quarrelling, and high level of divorce and separation in our society. That for me is a modern-day challenge.
First, in my opinion, we need to create awareness of ways we can address some of these ills, identify with the struggles of men, and see how we can then start to work around these issues.
A-CHOICES:-What suggestions do you have that you think would make it safer for victim-survivors to come forward?
DAMILOLA:A lot of people are speaking out already. Those that are not speaking out, it's not because they can't find their voice, it is because they choose to inhabit it. The days of victimizing people are becoming less and less, there is much clamour for victims to speak up on social media platforms, which has led to a lot of people speaking up and a lot are getting help already.
A-CHOICES: So tell us what is your typical day like?
DAMILOLA:It is a busy one. I love adrenaline rush, I find myself loading my bag with more than I can carry. My typical day is usually packed from morning till night. And as a night owl I get a lot of energy towards the late evenings than even the early mornings. I get a lot of inspiration; I do a lot of thinking and I am mostly sharp in the evening time. So usually I get my day started a bit late and ending very late.
A-CHOICES: As someone who has successfully combined family life and career advancement over the years, what are key lessons you have learned over time?
DAMILOLA: I think I will be arrogant to take the term "successful" because I'm still struggling. I have not perfected everything, I've made mistakes like every other person but I have learned to wear my stripes with beauty. I'm not quick to dwell on my errors I take the lessons and I move on. I tell myself that if I knew better, I could have done better, and now that I know better, I do it differently. I face life squarely and take the lessons. If I can look in the mirror and be proud of the woman I see, I think my job is done and that for me is being successful. I choose what success is to me.
A-CHOICES: What would you say are your major achievements?
DAMILOLA: One thing I am grateful to God for and I look forward to getting better at is, self-awareness and self-discovery because it is upon this awareness that I can hinge any physical or material manifestation. I'm looking forward to being separated from the things of life yet being in tune with everything. That level of self-awareness is what I want to attain.
A-CHOICES:For what in your life do you feel most grateful? 
DAMILOLA: I am grateful for the gift of raising two amazing daughters whom I pray for and wish that I can make the finest human beings after myself. I am grateful for the opportunity to have my dream fulfilled, I am grateful for the opportunity to seek help and receive it and I am grateful for self-awareness which is one of the finest gifts I have received.
Author: Gbenga Teejay Okunlola
London, UK
teejayok@gmail.com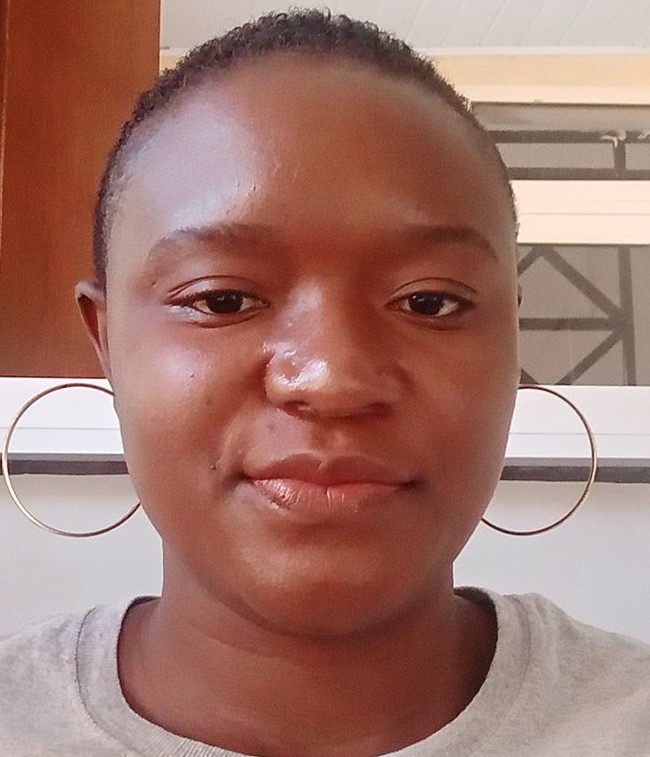 Author: Kangmwa Gofwen
Lagos Bureau Chief, Nigeria
gofwenjoy@gmail.com