Biography:
I had the privilege to interview the beautiful, actress,award-winning singer,motivational speaker and immensely talented entrepreneur,Chereena Miller.Chereena is an English actress,model,and dancer who played a Fort PysoGirl in Solo: A Star Wars Story.
Miller is also a community activist,self-love confidence expert,a Philanthropist.Chereena passionately campaigns for humanity,especially in the realm of cancer awareness, and seeking continuous improvement in the lives of young people,and those from a disadvantaged background.
A-CHOICES:Please give a concise autobiography of yourself?
Chéreena:I am a multi award-winning professional artiste, actress, model, and singer who played a Fort PysoGirl in Solo: A Star Wars Story.Chéreena is making her impact in the world of entertainment, and is working hard to achieve her dreams to be a superstar."Your destiny is your own and journey is unique for you, your life lessons are to strengthen you along the way, your wisdom is your amour that protects you and is your divine compass which keeps you guided and ultimately keep you motivated." – Chéreena Miller
Born in the United Kingdom, with strong Afro-Caribbean roots, achieving top grades at all stages of formal education.I'm the Global ambassador for Positive Runway: Stop the Spread of HIV. Former Runner up for Miss Jamaica UK 2017.The Global Ambassador of the Justina Mutale Foundation.
As a passionate Ambassador and humanitarian, who campaigns for human rights, especially in the realm of cancer awareness, and seeking continuous support for the lives of young people, and those from a disadvantaged background through charitable works and working with the United Nations.Chéreena continues to be a veritable pioneer in the entertainment industry, community and in her other business ventures with her unwavering focus, to achieve above and beyond by being an authentic leader and an inspiration to people all around the world.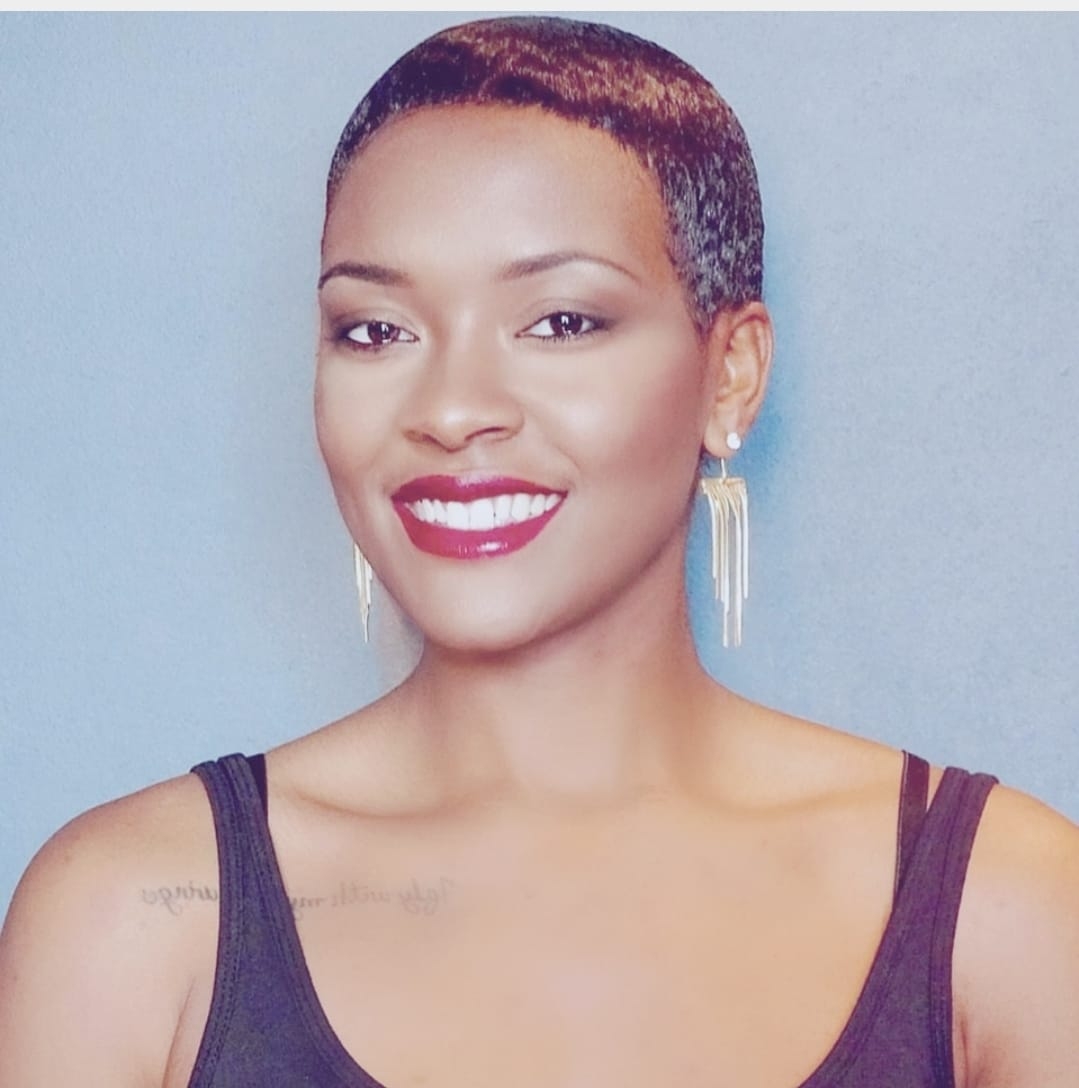 A-CHOICES:Who was your inspiration or influence to go into the acting industry?
Chereena:My inspirations are my culture and what stood out to me when I was a young child, they were, strong black women in showbusiness on TV and the people who supported them.
I would watch them every chance I could get, every day. I loved how they made me feel about myself and of which I want to replicate and bring joy to others through my acting.
Some of my favourite films and actors
Jackson five the American dream Angela Bassatt / Monica Calhoun Oprah Winfrey in the "Color purple"
Whoopi gold berg "colour purple / sister act 2."
Sherl lee Ralph – "sister act 2 / Moesha,sister act 2"
Angela Bassett – "what's love got to do with it"
Jada Pinkett smith, Viva Fox, Queen Latifah, Kimberly Elise– "Set it off" to name a few of the many spectacular artists.
A-CHOICES:How would you describe acting?What is the most memorable screen character you have played?
Chereena: My techniques is to understand the character, the context & to connect to the emotion, that I believe that is required to bring authenticity for the role.
A-CHOICES:Do you have a mentor or role model who is helping you along the way in your acting career?
Chereena: I have many actors who I look up to and respect immensely, I do not have a mentor currently but I that is something I would value very much.
A-CHOICES:What do you enjoy doing the most television, commercial,live theatre, or films?
Chereena: I enjoy each stage I am on; the art is owning it every time. My favourite would be live and unfiltered and unedited. I do think commercials are super fun.
A-CHOICES: What acting technique do you use, if you use any?
Chéreena: My techniques are method acting, I love to really understand the character, the context of the character & to connect to the character to be able to best portray the real emotion, persona and attitude, that would make the character believable and authentic. Training and learning new methods would be great and something I will continue to do to improve my current and natural talent.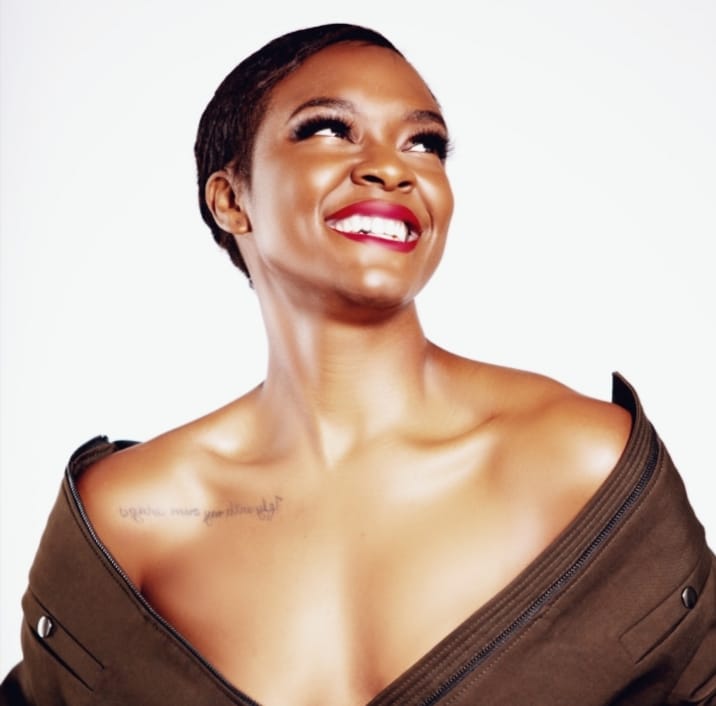 A-CHOICES:Tell us about some of the challenges you have been faced with as an actress.
Chéreena:Challenges i have faced is learning to step out of my comfort zone. And to let myself go.
A-CHOICES:What do you want from a director during a production?
Chéreena: Apositive and trusting connection whereby they can communicate their vision of the character, as so I can best have complete understanding to bring it to life to the best of my ability.
A-CHOICES:Motivational speakers are gifted presenters that give motivational speeches to large audiences. What makes a great motivational speaker?
Chéreena: I believe that a great motivational speaker has a strong voice, is enthusiastic and passionate about what they have to say, it is also someone who can gain the attention of their audience and impress upon them new ways of thinking, they can impart and leave them inspired and motivated.
A-CHOICES:What systems do you use when researching motivational topics? Chéreena: the systems I use is to choose motivational topics my audience will benefit from, sourced through conversation with clients, mentees, recommendations, networking events, and social media.
A-CHOICES:How would you ensure your speeches are captivating and informative?
Chéreena: Being totally authentic, relatable and engaging which is important as is clear communication.
A-CHOICES: Can you tell me about a motivational talk where you felt the audience really connected with the subject matter?
Chéreena: Yes, I have spoken on the topics of how to gain self-belief, build resilience and how to stop the imposter syndrome, where I was able to give scenarios and share honestly my experiences and what I methods I use to achieve the motivation for myself.
A-CHOICES: How would you describe yourself?
Chéreena: As a beautiful person, a kind soul, learning to shine her light brighter every day. Passionate about being a positive influence and sharing my gifts and embracing joy and love, to live and leave a powerful legacy.
A-CHOICES:So,tell us what is your typical day like
Chéreena: My typical day, includes mediation, taking care of my mental health with exercise, and holistic activities that bring joy; dancing, yoga, cooking, great conver sations, studying and self-care, family time.
A-CHOICES:What are your favourite beauty products / what is always carried in your purse?
Chéreena: My favourite beauty products are my must haves and products that really stand the test of time.
1. Mascara – Chanel
2. Eye pencil – Pat Mcgrath
3. Eyelash curler – cosmetic store
4. Eye brow pencil – charlotte tilbury
5. concealer – Fenty Beauty
6. blush palette – Fenty Beauty
7. bronzer – cheeks out freestyle cream bronzer
8. make up brushes, smudging, blending – Karen Messam Cosmetics 9. lipstick – ruby Roo – Mac Make up
10. Lip gloss/ moisturiser – Paw Paw
11. Skin and hand moisturiser – urban skin / body shop
12. Skin Hydrator – Fenty Beauty
13. Perfume / Roberta Cavalli
In my purse,I have my Fenty foundation, setting powder, invisimatte instant blotting powder, charlotte tilbury tinted brow gel, Ruby roo – matte -lipstic, paw paw – lip moisturiser, mouth wash, and hand cream.
A-CHOICES:As someone who has successfully combined family life and career advancement over the years, what are key lessons you have learned over time?
Chéreena: Learning that owning my decisions is paramount, be fearless and mistakes are needed for growth too.
My values, my morals, are important and they should never change and I must stay grounded.Patience, perseverance, and professionalism are factors I must always adhere to in all areas of my life to maintain, a positive outlook not just for myself but for those in my life.
A-CHOICES: You passionately campaigned for humanity, especially in the realm of cancer awareness, and seeking continuous improvement in the lives of young people, and those from a disadvantaged background. What inspired you?
Chéreena: My personal experiences are my inspirations for that: they have made me know the importance of love, joy, and that my visions and dreams are import ant, and that i can make a positive impact in the world. My inspiration ultimately is joy and how much can I share, experience and be a part of and leave behind.
A-CHOICES:Who are your favourite fashion designers?
Chéreena:
There are so many fashion designers and houses emerging on the fashion scene, how can you not love them all, I find fashion is what you make it, I could easily share many, many designers, and I certainly do not know them all, so many of the best designers are not known on such a broad scale, so it is nice when I read up and learn of new designers, especially when they are black owned or by women.
Fashion is fun and my favourites, are the styles that compliment my body shape for sure. I love couture, and tailor-made fits, as well as loose fitting styles too and of course the classics. Some of my many Favourite designers are Balmain, Burberry, Ted Baker, savage x, Fenty, LaQuan Smith, Nubian skin, Cushnie, Sikss designs, your local dressmaker, Uloani, Baby Phat to name a few.
A-CHOICES:Do you have a beauty and exercise regime?
Chéreena: I do! I have to look after the main organ on my body as best as I can. Working out and having a routine creates less mental fatigue.
Cleansing, toning, and exfoliating and steaming daily is beauty regime was taught to do growing up.
I often exercise and mediate daily because, your health is your wealth. It makes you feel great, and I believe fit people have all the best fun.
A-CHOICES:Have you travelled to Africa before?
Chéreena: No, I would love too! That is home, the motherland! I need too and I shall! I'd like to explore Africa, do my dna test, connect with my ancestors, and family, I'd like to live out there in my lifetime, volunteer there and own a house their God willing.
A-CHOICES:What would you say are your major achievements?
Chéreena: My major achievement is never giving up despite any challenges and having the opportunity to work and play alongside the best creative individuals in
the world of film and TV: where I can learn, grown, nurture my talents and do what I love.
A-CHOICES:For what in your life do you feel most grateful?
Chéreena: I am most grateful for my life and each day I can live it fully becoming better a person. My spirituality, my faith, my peace of mind, my family and love. I am grateful for who i am and who i am not. Having the ability to know joy, share in joy with others, receive love and be in love with life, my family and friends who are family also.
A-CHOICES:How did you handle the lockdown due to the Covid 19?
Chéreena: Lockdown – Unfortunately, I enjoyed it, I say it is unfortunate as that was not the case for others, It was bitter sweet, as so many revelations were made, and devastating events took place that I will never be forgotten. I enjoy time alone as much as I do enjoy great company, I currently live in London,UK where I was born, and I can honestly say the weather was the best ever in London during lockdown, so I really loved that, pushed myself to work out 5/6 times a week, I wrote some songs, star ted baking more, I picked up running long distances and through the use and sup port of tech and social media, I did my best to stay connected with family, friends and loved ones as much as possible.
A-CHOICES:Do you get recognised much in public and what sort of reaction do you normally get from people?
Chéreena: No, not that much, really as I an not that well known of a star however I've had some experiences that have been pleasant, all of which I am grateful for. I often get told I look like Rhi, Rhi, which is beyond cool, because she is a beautiful Rockstar!!
I don't know how I would handle being stopped by a lot of people at one time, I think I might run and see if they would chase me…lool.. I love to joke around, hon estly it is beautiful being known for your work and it bringing others joy. It warms my heart when my friends and loved ones see my work on the big screen and how much joy it brings to them, having fans is a big deal and I hope that my work is loved well as much as I love creating and sharing.
A-CHOICES:What's next for Chereena?
Chéreena: Achieving major success with my artistry, becoming more established, releasing music worldwide, collaborate internationally, land bigger roles, where I am challenged and create more opportunities where I can have fun, share my talents.
Thank you for having me!
Author: Gbenga Teejay Okunlola
London, UK
teejayok@gmail.com