The Ten Commandments tell us not to bear false witness, but this may have been overlooked by a Nigerian presidential candidate when he allegedly bussed in a crowd of fake bishops to suggest he had the support of the country's Christian population. Bola Ahmed Tinubu, the ruling party's candidate, has been accused of bringing in mechanics and yam sellers as fake bishops to try to woo Nigeria's Christian population after he broke a longstanding precedent in nominating a fellow Muslim as his running mate for February's election. 
The social media was animated with the presence of men clad in religious robes at the unveiling of Kashim  Shettima as Vice presidential running mate to Asiwaju Ahmed Bola Tinubu of the All Progressives Congress(APC). Mr. Bayo Onanuga, spokesperson for the Tinubu Campaign Organization in  a reaction to the controversy described the attendees in religious robes as 'upcoming bishops.' Most members of the public, however, called them fake bishops. Nobody really knows if the Bishops were fake, but one thing that was evident at the ceremony held at the Shehu Yar'adua Centre, Abuja was the desecration of the church. After all, nobody needs a WAEC certificate to be a Bishop, but they could have just identified themselves since they chose to attend the unveiling like people going for a church service. 
We have seen that clip of one or two of them changing into their regalia by the roadside like casual day job plumbers.  They could have travelled from far,  through those bandit-infested roads. So, they decided to remain incognito till they reached where they wanted to flaunt their identities. But there was another clip where the commentator mentioned that fees were paid. This could all be fake news but then, no serious-minded  Bishop in Nigeria will need to attend a political meeting in his full regalia without the blessing of the organizers for coming to grace the occasion. After all, Jagaban's wife is a pastor, so she has the capacity to arrange solid Bishops. That's not to say that it's impossible that one shallow fellow amongst the organizers of that event didn't thoughtlessly conjure an abracadabra stunt, because the truth is, if anyone thought it through, only the big name Bishops could have helped.  Yes, big religious fishes for the unveiling of a master of competence. 
For instance,  if someone had dressed up in religious regalia and marched into the arena with a giant bible, looking like a suave version of the  Danfo bar beach prophet, nobody would have called him fake. All the individual needed was to arrive with an entourage, with young men in suits hovering around him, with people bowing and calling him daddy, daddy! The individual wouldn't have joined any queue that would make him look like a churchwarden. Those other Bishops who dressed up in the car lot brought this problem upon themselves and the organizers. Now everybody thinks they were hired.  
How can a Bishop wash his legs in the car park and change in the open? Every masquerade understands these things. Spiritual Costumes are worn in secret. If those folks had been accommodated in Transcorp and brought to the venue in SUVs, nobody would have asked for their identities. Unfortunately, these 'upcoming'  Bishops have gone through a lot. Folks are now bringing out pictures of their small churches to say they are small but not fake. Invariably,  nobody would have known that they are 3rd division Bishops. Third division bishops going to play in the champions league in Abuja, that's the problem. They now look like children wearing their Uncle's shoes. Certainly,  Jagaban, a well-known and tested political strategist didn't arrange this. The small game player who arranged this charade must go for deliverance, full stop!! Above all, whether these clergies were fake bishops or not, underscores the fact that religious elements which have guarded our political trajectory for years could be the game changer in the   2023 presidential race. And Tinubu only ignored that sentiment at his own peril!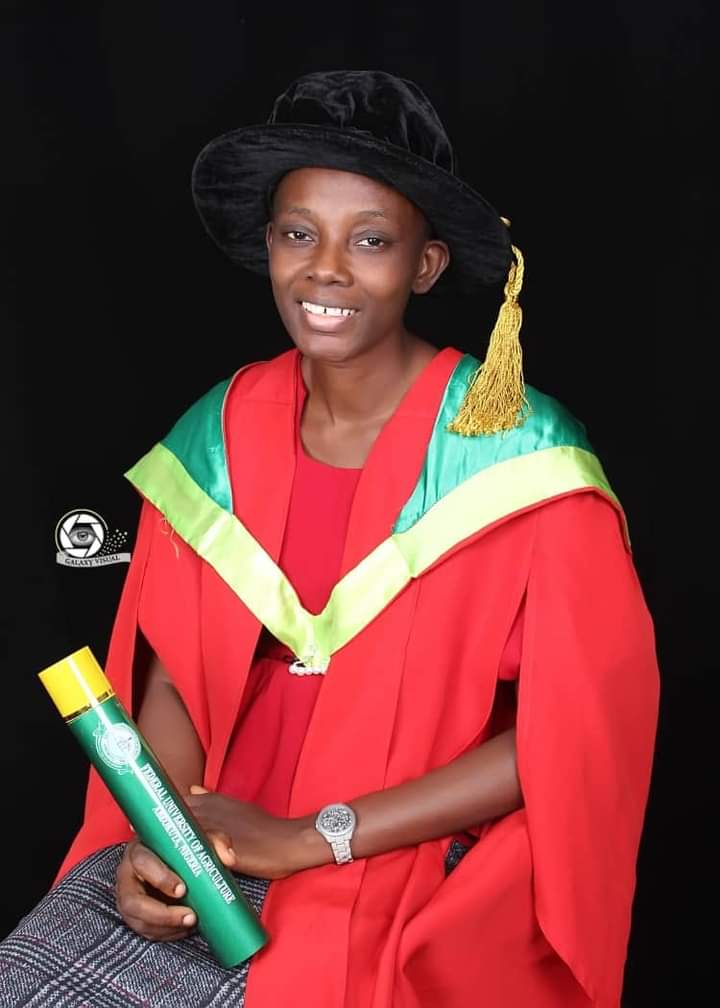 Author: Dr. Funmi Beckley
fumbeck@gmail.com
Abeokuta, Nigeria