King Charles finally becomes the man he was born to be after 74 long years of service as the whole world watches. King Charles III and his wife, Queen Camilla, were both formally crowned Saturday in a historic ceremony at London's Westminster Abbey before appearing on the balcony for a flyover.
After the service, the King and selected members of the royal family made the customary appearance on the Buckingham Palace balcony. A flypast of military aircraft was scaled back due to bad weather in London.
The coronation ceremony was the hottest ticket in town, with scores of foreign dignitaries, British officials, celebrities, and faith leaders gathered in Westminster Abbey.
Still, the congregation, including some 2,300 people, was much smaller than it was in 1953 when temporary structures had to be erected within the abbey to accommodate the more than 8,000 people who attended.
Here's who was there:
The guest list was a Who's Who of British public life and politics: Prime Minister Rishi Sunak was there, as were all of his living predecessors: Liz Truss, Boris Johnson, Theresa May, David Cameron, Gordon Brown, Tony Blair, and John Major.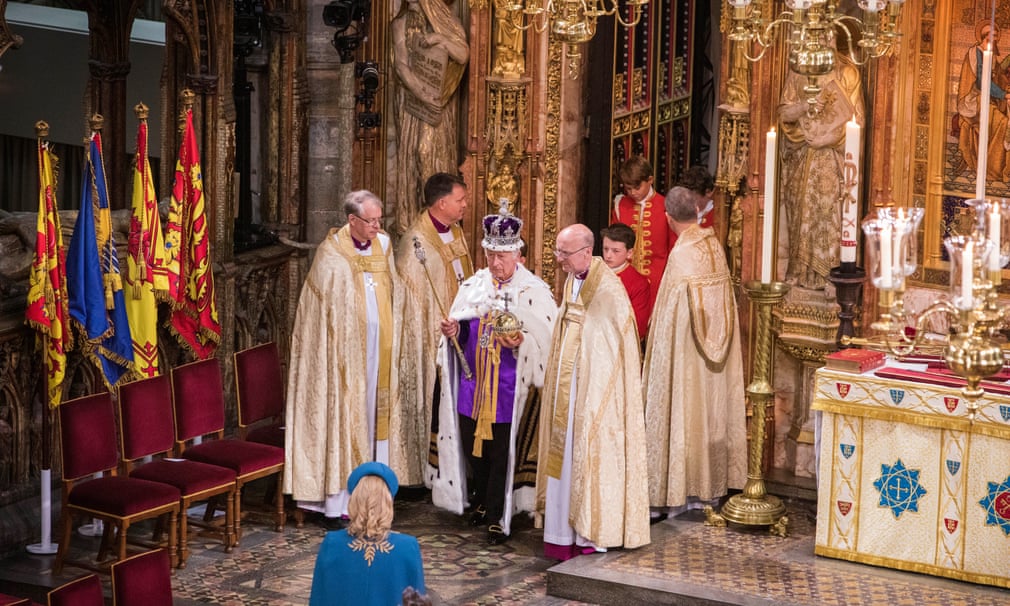 Mayor of London Sadiq Khan, UK opposition leader Keir Starmer, Chancellor of the Exchequer Jeremy Hunt, and numerous other ministers and politicians were also in attendance.
As expected, the British royal family put on a strong showing. All of the King's siblings were there, as were his sons Prince William and Prince Harry. William was accompanied by Catherine, Princess of Wales, along with their children – George, Charlotte, and Louis. Numerous other members of the family sat in the front rows at the abbey, witnessing the ceremony firsthand.
About 100 heads of state from around the world travelled to London for the occasion. Canadian Prime Minister Justin Trudeau, Australian Prime Minister Anthony Albanese, European Commission President Ursula Von der Leyen, and European Council President Charles Michel all attended the service, as did French President Emmanuel Macron.
Dozens of members of foreign royal families also came. Spain's King Felipe and Queen Letizia and King Philippe and Queen Mathilde of Belgium, as well as Prince Albert II and Princess Charlene of Monaco, the King and Queen of Jordan, Abdullah II bin Al-Hussein and Rania Al Abdullah and Japan's Crown Prince Akishino and Crown Princess Kiko of Japan.
Many celebrities also made an appearance, including US singers Lionel Richie and Katy Perry, Australian musician Nick Cave, actresses Emma Thompson, Maggie Smith, Joanna Lumley, and Judi Dench, composer Andrew Lloyd Webber, and broadcaster Stephen Fry.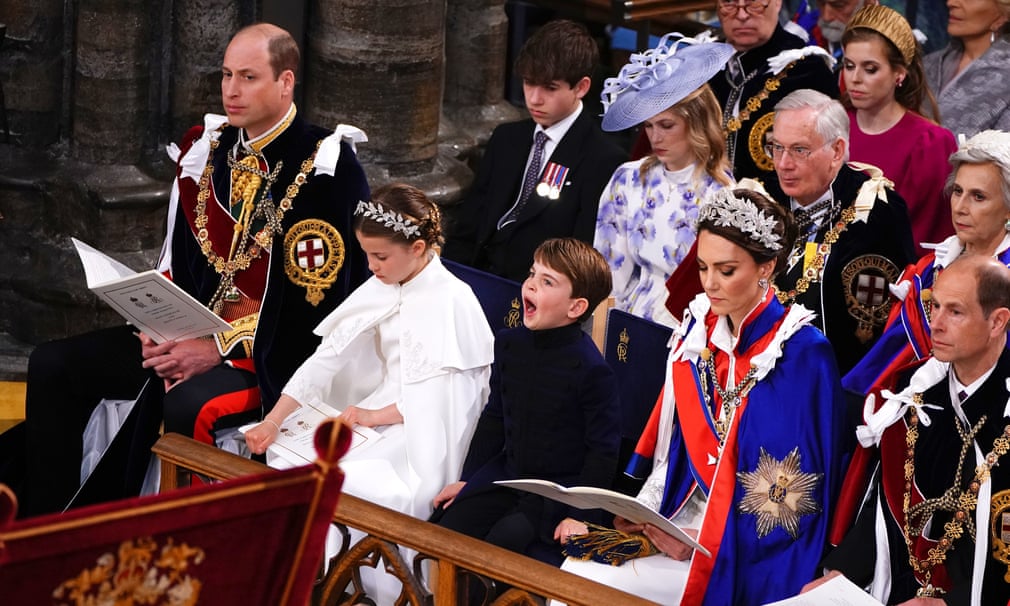 The list was impressive, but there were also some notable absences:
US President Joe Biden did not travel to London. Instead US first lady Jill Biden led the American delegation. Biden sat next to Ukrainian first lady Olena Zelenska. Her husband, Ukraine's President Volodymyr Zelensky, was not attending.
While Prince Harry, the King's younger son, travelled to the UK from the US, his wife Meghan, the Duchess of Sussex, stayed home with their two young children.
The leaders of Russia, Belarus, Iran, Myanmar, Syria, Afghanistan, and Venezuela were not in attendance because they were not invited, according to a reliable source. 
Author: Gbenga Teejay Okunlola
London, UK
teejayok@gmail.com